Clubhouse & Bar Opening Hours
Office Opening Hours

The office is open Monday, Tuesday, Thursday & Friday from 09:00 - 17:00.
Saturday & Sunday 09:00 - 12:00 (winter office hours).
**Should you wish to contact us on a Wednesday (the office is closed) please send an email to 'office@boshamsailingclub.com'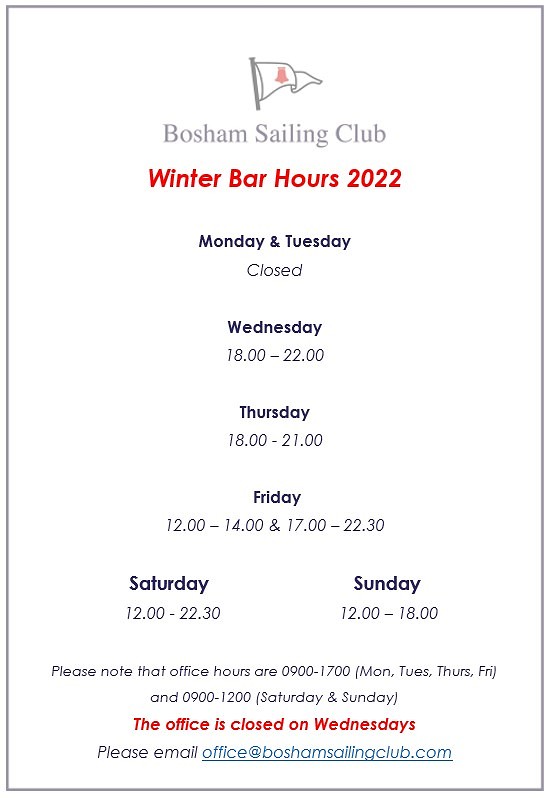 Please note - The Clubhouse is locked in line with office and bar opening/closing times,
please ensure your belongings are not left inside.
Last updated 16:47 on 23 November 2022