BSC Newsletter 23rd November 2022
Published 10:00 on 30 Nov 2022
---
Race Officers this weekend
We are in need of Race Officers this coming weekend.
If you can help please get in touch with the BSC office or sailing manager asap. Alternatively, register online via the duty roster here.
Many Thanks - BSC
---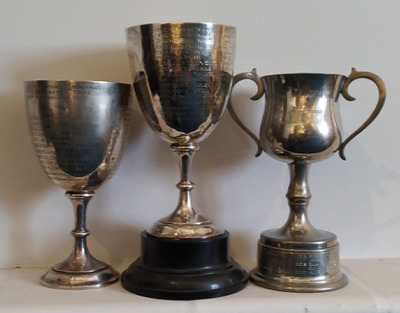 Trophy Returns Reminder

It is now time to return any relevant trophies to the office as soon as possible.
Various prize givings for all BSC fleets are now due.
Please ensure the trophies are engraved and polished before they are returned.
Thank you!
---
BSC Exercise Class - Now Wednesdays
UPDATE: Please be aware that the BSC exercise class will be held weekly on Wednesdays from the 23rd November.
It's a brilliant class that caters to all abilities and focuses on strengthening stretches be it for sailing, rowing or skiing or just generally being more nimble.
Classes are run by our Coach Peter Haining and held in the club every Wednesday at 5:30pm. See here.
---
Bosham Reach Talks
The popular Bosham Reach talks return to BSC at the end of this month, held in the Clubhouse.
On Wednesday 30th November Martin Thomas will be giving a light hearted talk titled "The secret life of a surgeon", a compilation of anecdotes from a surgical career.
There is no cost but please do book online here so we have an idea of numbers.
---
BSC Film Night Wednesday 7th December
Film, interval hot dogs/ice cream - £8. 18:30 onwards.

Argo - Made in 2012 and produced, directed by and starring Ben Affleck, this is an historical action thriller which won great critical acclaim and many awards, including 3 Oscars, one being Best picture
For full details and to book online please see HERE.
---
Christmas Present Ideas!
If you are looking for gift ideas this Christmas don't forget the amazing BSC bobble hats!
We still have hats in stock at the club which can either be purchased online for collection or you can pop in to the office.
There are also other items including BSC mugs & ties available online as well, for a direct link to the online shop click here.

Rooster Merchandise

For BSC branded Rooster clothing & accessories, this link provides information and a link to the Rooster website in order to make your purchase. Any queries please contact the BSC office or Rooster directly.
---
Go Cardless at BSC

We are currently setting up a new 'Go Cardless' payment system at the club.
You do not need to do anything in regard to this at present, please keep an eye out for further details and updates which we will be providing shortly.
---
Burns Night Saturday 28th January 2023 - Save the Date!
Bookings for the upcoming Burns Night at the club are now live on the website.
To secure your place and view full details including the menu, please see here.
We look forward to seeing you.
---
Guided walks with the Birdman!
Ideal as a Christmas gift! Join local ornithologist Hugh Baggaley for a guided walk around the Harbour at Bosham to discover the remarkable array of birds found here.
The walk is suitable for all levels of knowledge, and no prior experience is required.
Walks still planned for members are Wednesday 11th January & Sunday 12th March 2023, when different varieties of birds are likely to be seen.
Bookings via the website calendar here.
---
Last updated 22:02 on 16 January 2023